The GME Difference
GME places a strong emphasis on the delivery of market-leading products with an unwavering commitment to producing communications equipment of the highest possible quality, right here in Australia.
GME maintains a significant advantage over offshore competitors, through a deep understanding of the unique requirements of our customers and the conditions faced in the harsh Australian environment.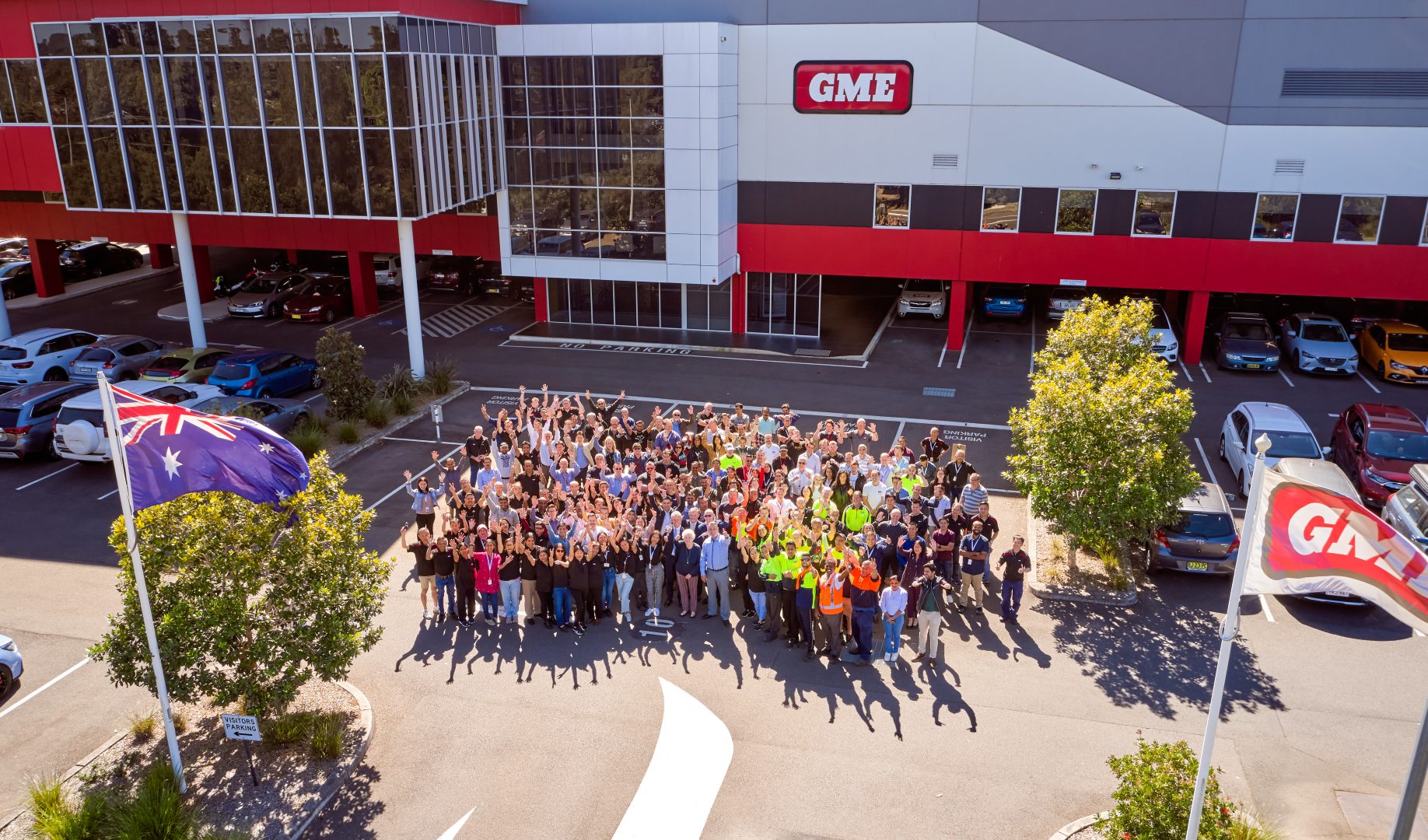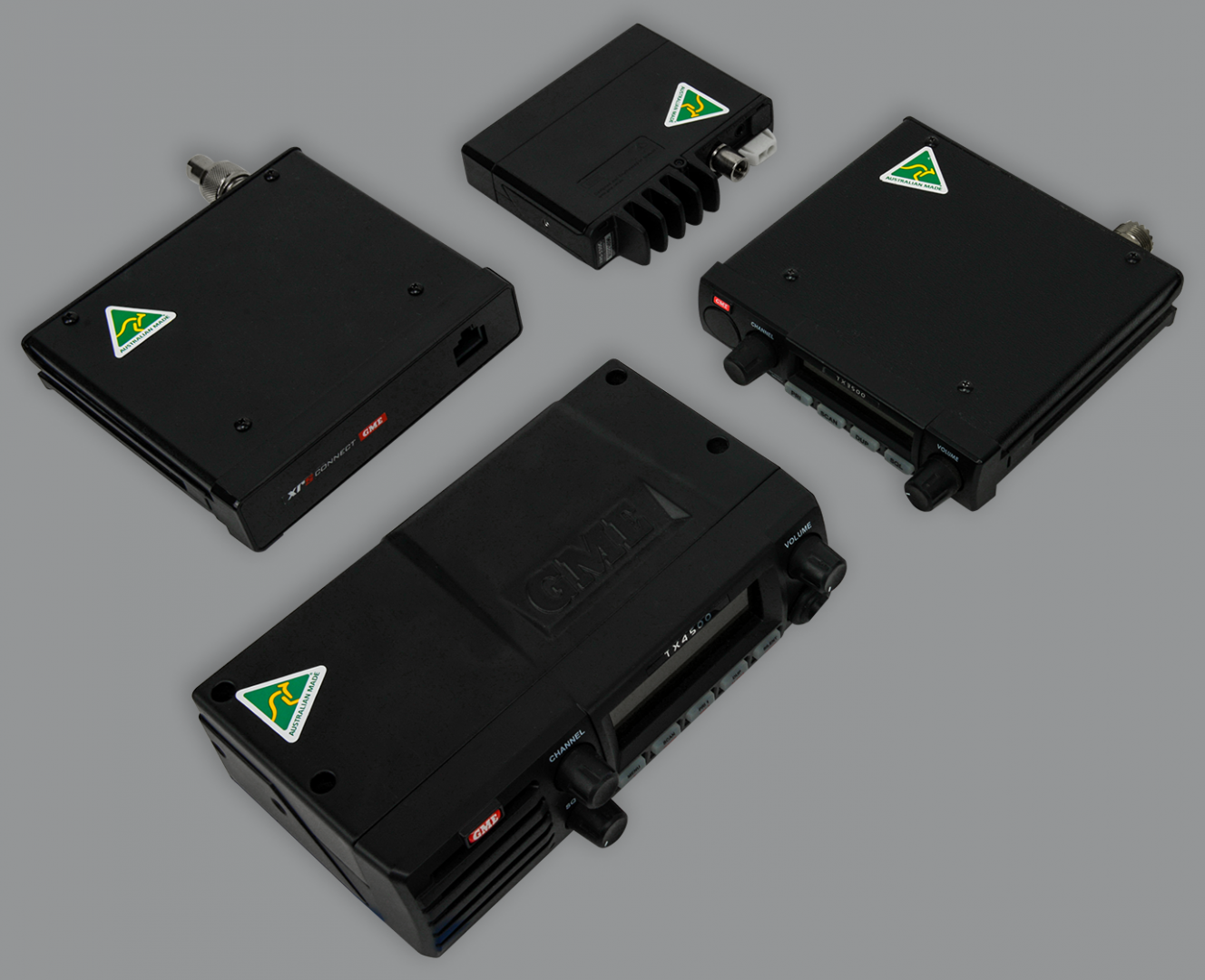 Australian Made Products
GME proudly displays the famous Australian Made logo on a vast number of products in our range,  with over 80% of our annual revenue generated by Australian Made products.
Use of the Australian Made logo is underpinned by a third-party accreditation system, which ensures products that carry the logo are certified as 'genuinely Australian'.
GME is the only Australian manufacturer of UHF CB Radios and Emergency Beacons.
Manufacturing Certifications
The exceptional performance of GME products is assured by our ISO9001 Accredited Manufacturing facility, Australian Trusted Trader Accreditation, and participation in the Australian Made Campaign.
ISO9001: 2015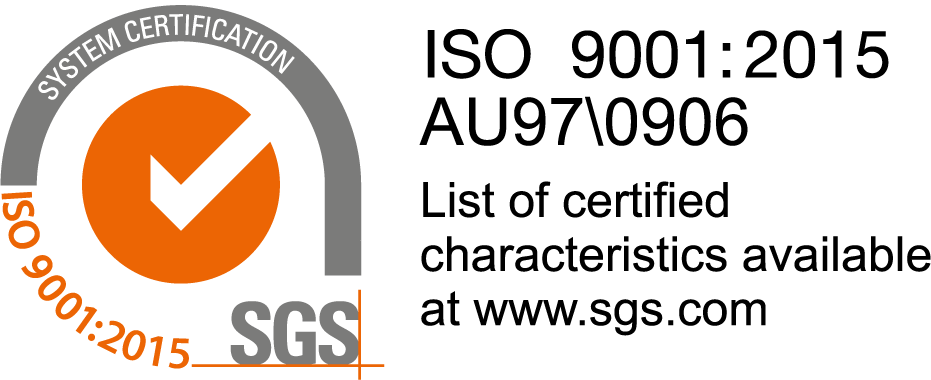 ISO9001 Accreditation
GME maintains an ISO 9001: 2015 Manufacturing Process Accreditation. This accreditation is defined as the International Standard that specifies the requirements for a quality management system and demonstrates our ability to consistently provide products that meet both customer and regulatory requirements.
Australian Trusted Trader

Australian Trusted Trader
Being an Australian Trusted Trader creates efficiencies for GME at the Australian border, improves certainty in export markets, and expedites the flow of our cargo in and out of Australia, which means faster access to market.
Australian Made Campaign
Australian Made
GME is a long-term participant in the Australian Made Campaign, which governs the certification and use of the Australian Made logo, which is recognised by 99% of Australian consumers.
The Australian Made logo provides reassurance to customers that the product bearing the logo has undergone its last substantial transformation in Australia, with research indicating more than 90% of Australian consumers have a preference for Australian Made products.
Quality Assurance
To ensure our products are built to withstand the harsh environmental conditions our customers often find themselves in, we vigorously test every design with the use of a number of advanced environmental testing machines to ensure they can perform reliably for many years.
Salt Fog Chamber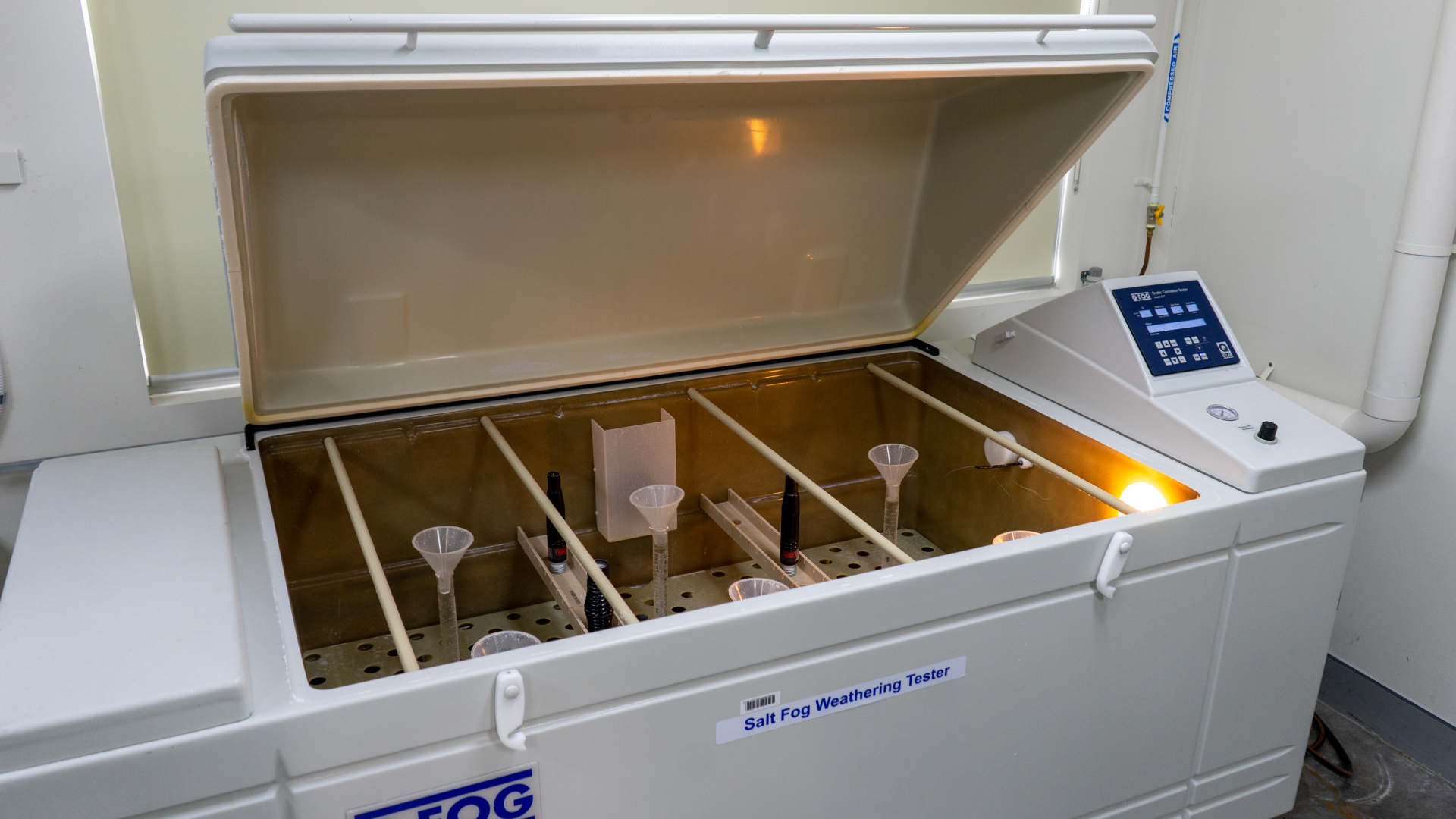 Salt Fog Chamber
We place all metal components into a dedicated salt fog chamber where they are exposed to a salt-based alkaline solution to test their resilience against corrosion.
This test is conducted on many of our products from our complete marine range to our UHF CB antennas which may be used in coastal areas where they are likely to experience long term exposure to salt in both water and air.
Accelerated UV Chamber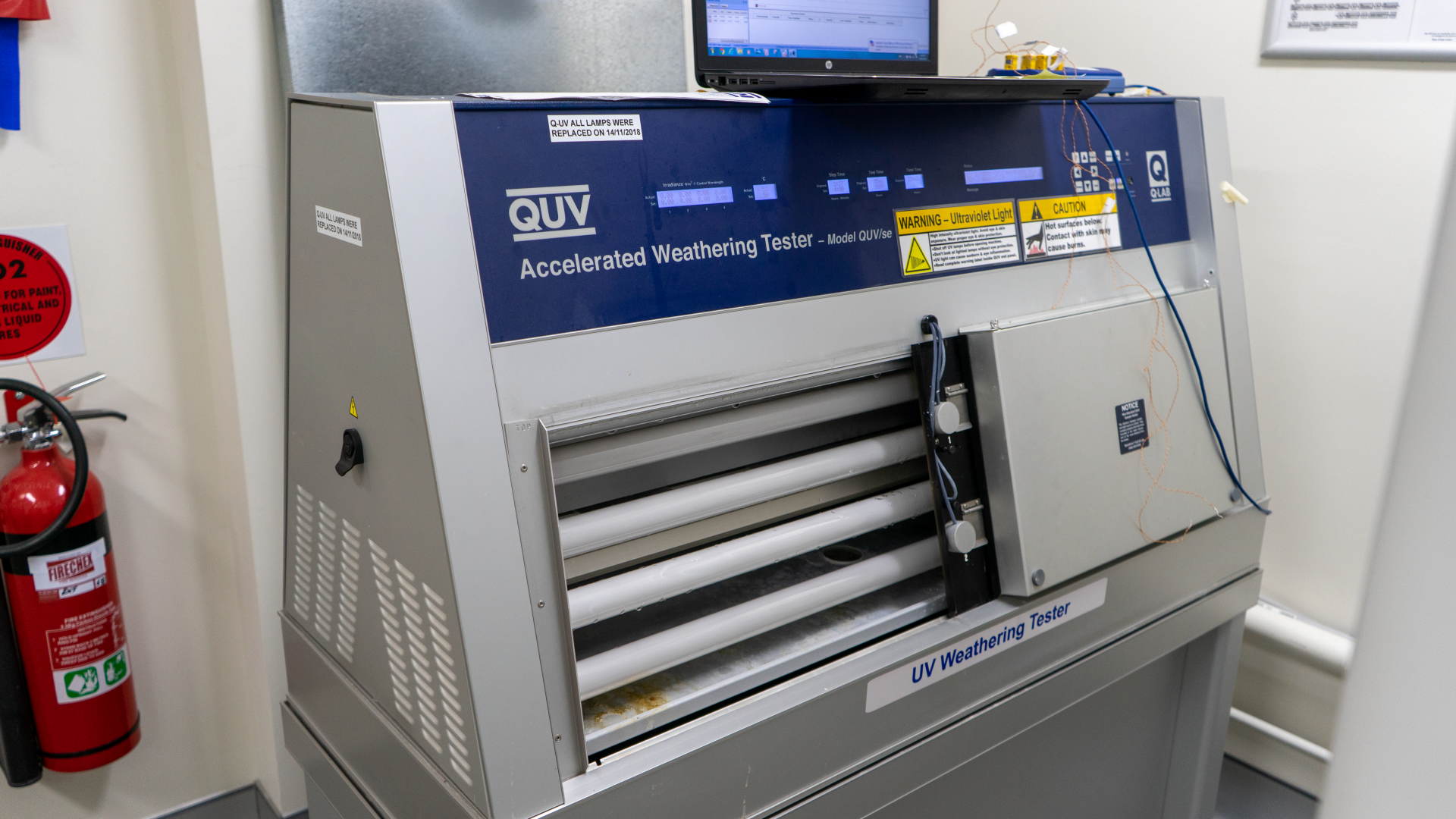 Accelerated UV Chamber
Our Accelerated UV Chamber is used to expose products to different environmental forces including Ultraviolet Light and temperature cycling.
The Accelerated UV Chamber enables us to simulate the equivalent of months of UV Rays in a fraction of the time. This ensures that our products will maintain their quality appearance and finish, even after being exposed to the harsh Australian sun for prolonged periods of time.
Vibration & Shock Testing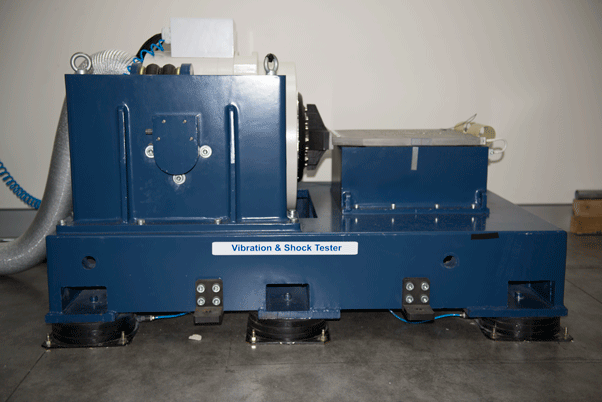 Vibration & Shock Testing
All antennas are placed on the platform of the Vibration & Shock tester, which vibrates and gyrates to simulate months of usage in only a matter of days.
We use this process to simulate the real-world conditions our antennas will face in the Australian outback such as corrugations on gravel roads and the bumps and ruts of rural properties and 4×4 tracks.
Antenna Whipping Machine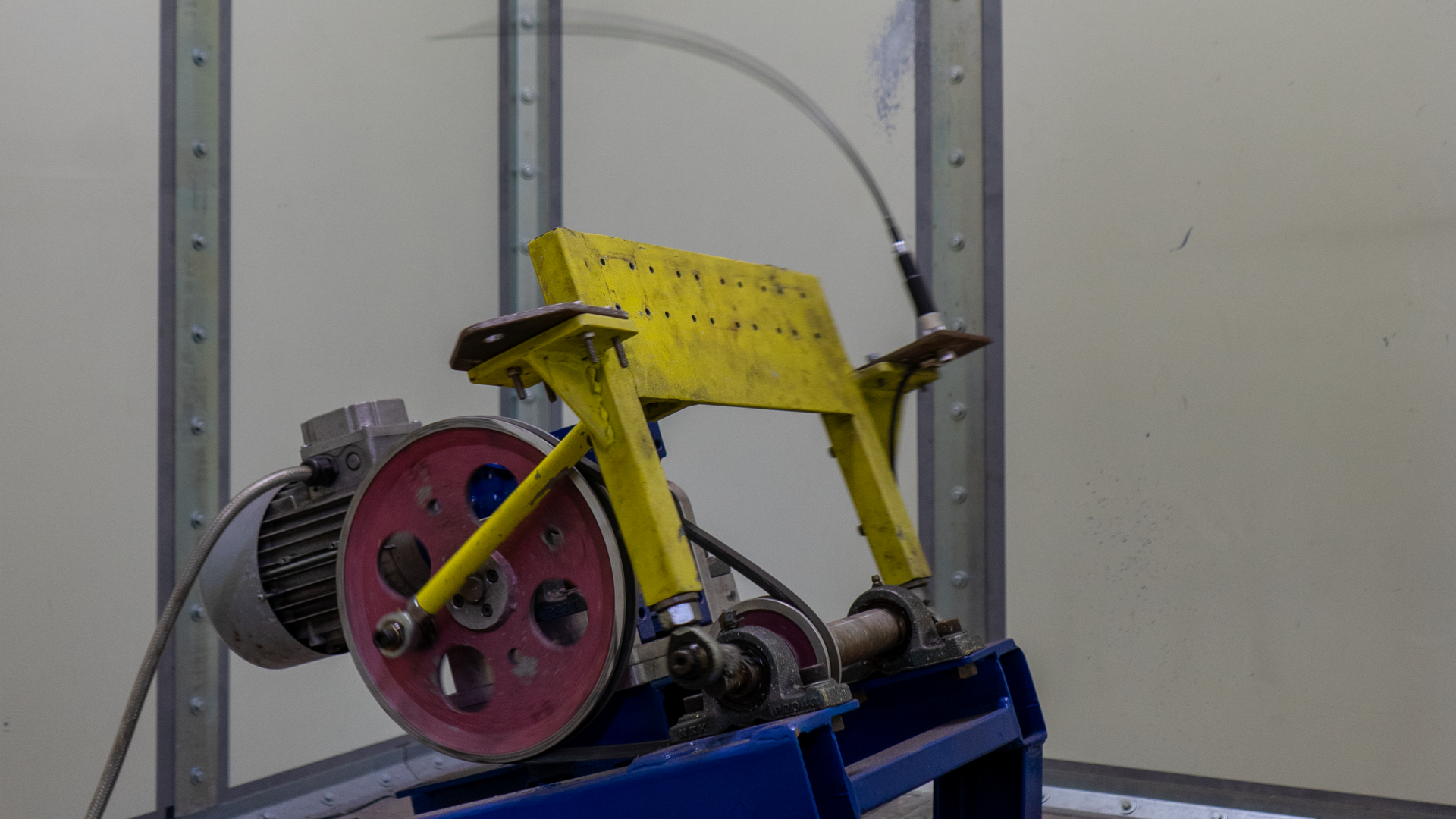 Antenna Whipping Machine
Antennas are also placed on the whipping machine which 'whips' back and forth in an elliptical pattern.
This enables us to test the overall integrity of the mechanical design of each antenna, and helps to improve the strength of our range to ensure they will handle the harshest conditions.
Ingress Protection (IP) Chambers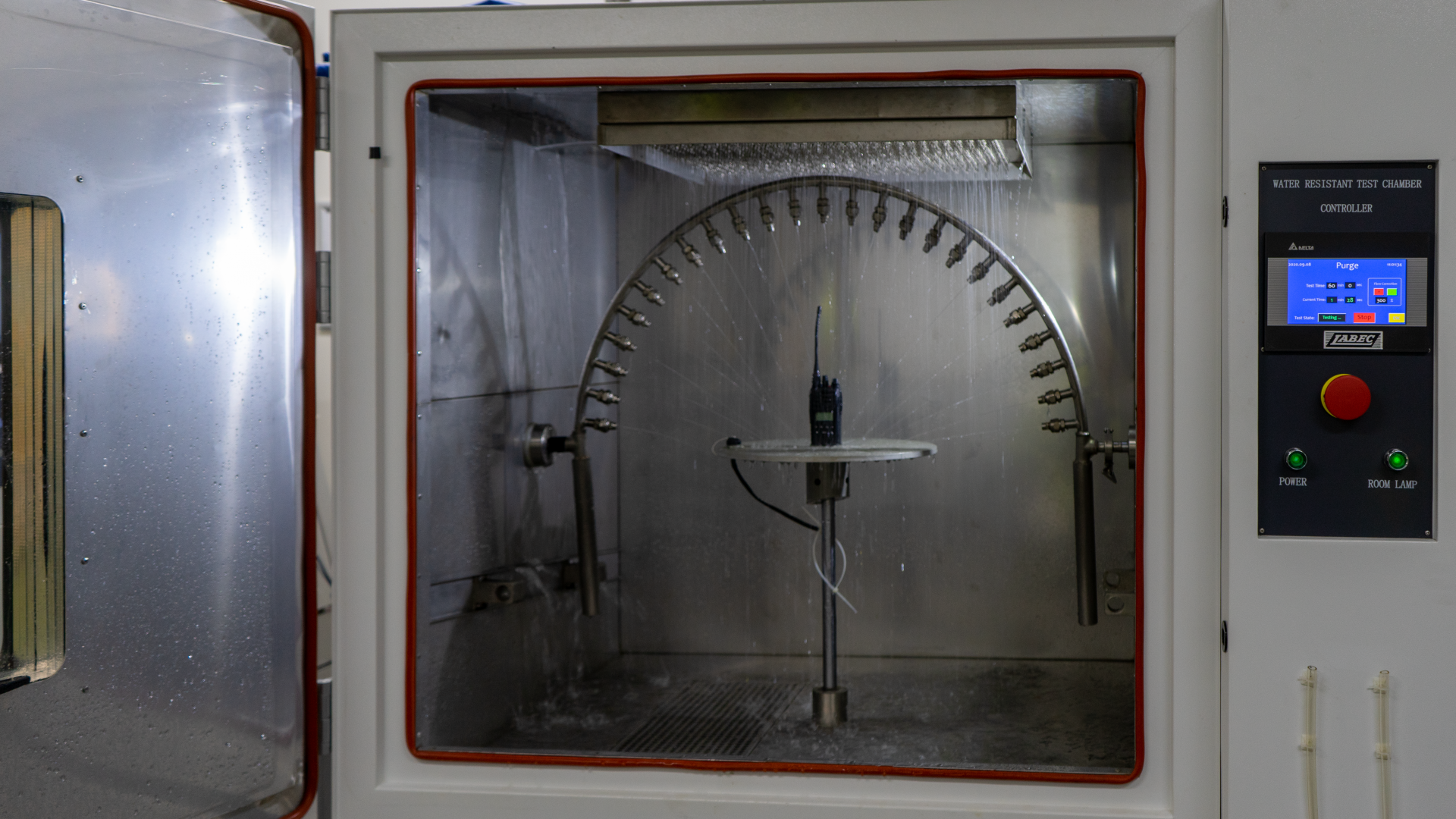 Ingress Protection (IP) Chambers
All IP-rated products are placed in the Ingress Protection (IP) Chambers where they are tested to international standards to ensure protection against dust and water ingress.
This testing ensures that our products will still be able to work as intended when they are exposed to dusty environments, submerged, or sprayed with water.